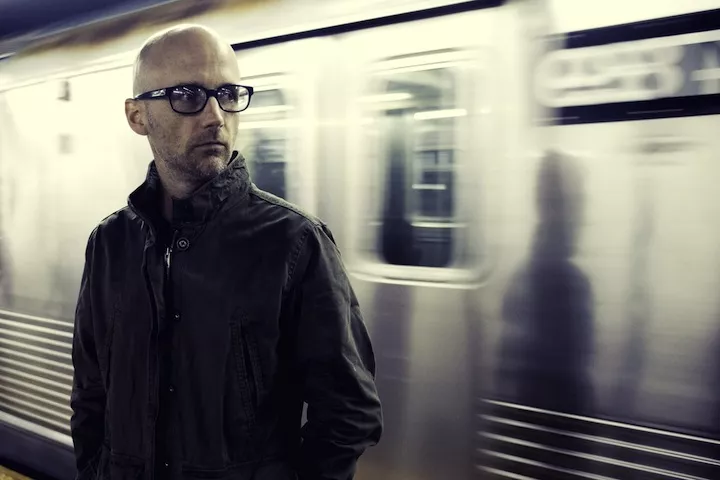 Richard Melville Hall was born on September 11, 1965 in the Harlem neighborhood of New York City. The name Moby he received as a child, taken from the book "Moby-Dick", by the writer Herman Melville, from whom the American musician inherits kinship.
Moby started in music at the age of nine, learning to play guitar, and then piano and drums. Between 1982 and 1985, he played in a hardcore punk band called Vatican Commandos, which released an EP entitled 'Hit Squad for God'. In 1988, Moby had a brief stint with the band Ultra Vivid Scene.
'Mobility', released in 1990, was his first Moby single as an artist in the techno genre. The following year "Go" came out, a song that brought more visibility to the musician. "Go" was added to the first album, 'Moby', released in 1992. The following year, 'Ambient' was released, a disc that received little critical attention.
In 1994, Moby signed to Elektra Records. And the following year the album 'Everything Is Wrong' came out, which was well received by the American press. The musician performed at that year's edition of Lollapalooza, playing alongside artists such asBeck, Sonic Youth, Hole and Pavement.
On the 1996 album 'Animal Rights', Moby switched from techno to punk rock. This heavy guitar record includes a version of the song "That's When I Reach for My Revolver" by Mission of Burma.
The musician's return to electronic music came on the successful album 'Play' (1999), which brought his biggest hits - "Why Does My Heart Feel So Bad?", "Natural Blues" and "Porcelain".
In the first decade of the 2000s, Moby released the albums '18' (2002), 'Hotel' (2005), 'Last Night' (2008) and 'Wait for Me' (2009).
In 2011, he released his tenth studio album, entitled 'Destroyed'. 'Innocents', an album featuring Wayne Coyne (Flaming Lips) and Mark Lanegan among the guests, came out in 2013.
In 2016, Moby came up with the Moby & Void Pacific Choir project. And under that name, he released the album 'These Systems Are Failing' and, the following year, 'More Fast Songs About the Apocalypse'. In 2018, just like Moby, he released 'Everything Was Beautiful, and Nothing Hurt'. The musician released 'All Visible Objects' in 2020.