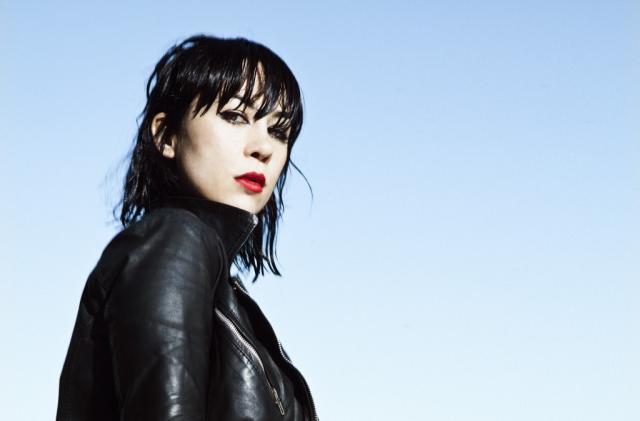 Dum Dum Girls foi formada na cidade americana de Los Angeles (Califórnia) em 2008 por Kirstin Gundred (conhecida também como Dee Dee). O indie pop da banda tem nas suas influências o trabalho feito por artistas como The Ronettes, Siouxsie and the Banshees, Patti Smith e Mazzy Star.
O nome Dum Dum Girls foi derivado tanto do álbum 'Dum-Dum', da banda escocesa The Vaselines, como também da música "Dum Dum Boys", do Iggy Pop.
Em 2009, a Dee Dee se juntou à guitarrista Jules, à baixista Bambi e à baterista Frankie Rose e a banda assinou como a Sub Pop Records. Mais tarde, Frankie Rose saiu do grupo para formar o Frankie Rose & The Outs e Sandy entrou em seu lugar.
'I Will Be', o primeiro álbum da Dum Dum Girls saiu em 2010. O disco foi produzido por Richard Gottehrer, produtor que trabalhou com The Go-Go's e Blondie.
Em 2011, a banda lançou em março o EP 'He Gets Me High', que inclui uma cover para a música "There Is a Light That Never Goes Out" (The Smiths), e, em setembro, o segundo álbum, intitulado 'Only in Dreams'. No ano seguinte saiu o EP 'End of Daze', que traz uma cover da canção "Trees and Flowers", da banda escocesa Strawberry Switchblade (dos anos 1980).
Produzido por Richard Gottehrer e Sune Rose Wagner (The Raveonettes), 'Too True' - o terceiro álbum da banda - saiu em janeiro de 2014.
Em janeiro de 2016, Dee Dee apareceu com um projeto solo chamado Kristin Kontrol, que lançou seu álbum de estreia, 'X-Communicate', em maio do mesmo ano.