The Drums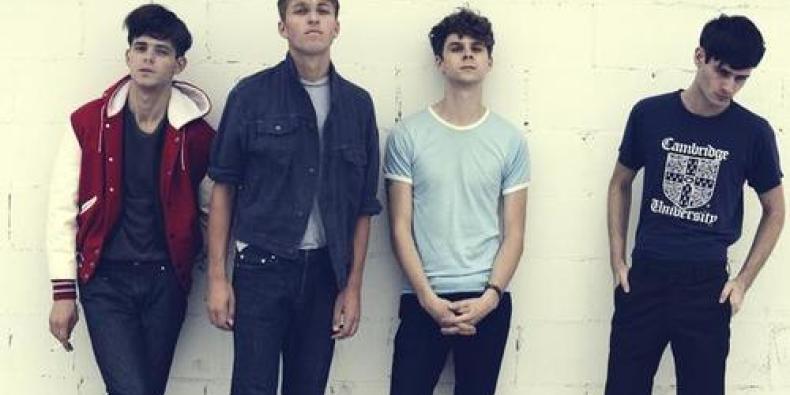 Antes de formarem o The Drums, os amigos de infância Jonathan Pierce e Jacob Graham trabalharam em projeto electro-pop chamado Goat Explosion. O duo se separou e Graham formou o grupo indie pop Horse Shoes, que lançou um EP em 2009. Enquanto isso, Pierce formou a banda Elkland com outro amigo, Adam Kessler. O Elkland assinou contrato com Columbia Records e lançou um álbum, 'Golden', em 2005. Porém, a banda se desfez no ano seguinte.
Em 2008, Jonathan Pierce (vocais) e Jacob Graham (guitarra) voltaram a trabalhar juntos, escrevendo novas canções. No início do ano seguinte, os dois se mudaram da Flórida para a cidade de Nova York, onde o Adam Kessler entrou como segundo guitarrista da banda que nascia, o The Drums. O baterista Connor Hanwick foi adicionado, e a formação da banda definida.
Em 2009, saíram os singles "Let's Go Surfing" e "I Felt Stupid" e o EP 'Summertime!'. E, no ano seguinte, foi lançado o primeiro álbum, 'The Drums'. Em setembro de 2010, a banda anunciou a saída do guitarrista Adam Kessler.
'Portamento', o segundo álbum de estúdio do The Drums, foi lançado em setembro de 2011. Na sequência, em 2014, saiu 'Encyclopedia' e , em 2017, foi lançado Abysmal Thoughts'. Em 2019, a banda lançou seu quinto álbum, 'Brutalism'.