Matt Berninger, lead singer of The National, releases new single; Listen to "Distant Axis"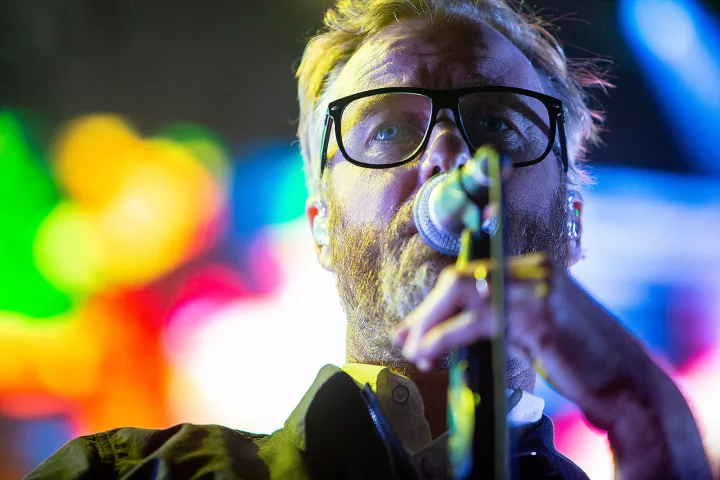 The acclaimed vocalist of The National, Matt Berninger, releases "Distant Axis", the second single from "Serpentine Prison", his solo debut album which will be released on October 2nd by Caroline International and Book Records (label created by Berninger and Booker T. Jones, who also produces the album, in collaboration with Concord Records).
The release of "Distant Axis" is accompanied by a video clip directed by Matt's brother Tom Berninger and Chris Sgroi, who were also directing the video for "Serpentine Prison", the album's first preview.
The album featured the collaboration of some notable artists: Matt Barrick (The Walkmen), Andrew Bird, Mike Brewer, Hayden Desser, Scott Devendorf (The National), Gail Ann Dorsey (David Bowie, Lenny Kravitz), Booker T. Jones, Teddy Jones, Brent Knopf (El VY, Menomena), Ben Lanz (The National, Beirut), Walter Martin (The Walkmen), Sean O'Brien, Mickey Raphael (Willie Nelson, Bob Dylan) and Harrison Whitford (Phoebe Bridgers).
In addition to his roles at The National (Grammy winners for Best Alternative Music Album in 2017 with "Sleep Well Beast"), Berninger also collaborated with Brent Knopf under the nickname EL VY, which resulted in the 2015 album "Return To The Moon ". In 2019, the American artist appeared on "Between Two Ferns: The Movie" and joined Phoebe Bridgers to contribute to the film's soundtrack with the song "Walking On A String".